The Killer of Montmartre, 2007
Monday, 15 March 2010, 11:02 - Movies - Permalink
Sajtinac Production
00:50:02 (Computer, 2D, colour)
This film tells the history of a serial killer who ends up meeting his master.
Supported by his wife Hélène in scriptwriting and production, Sajtinac
worked on this project for 3 years. It is a mixture of drawings and reworked photographs.
Renaud Barbier (
www.renaud-barbier.com
) composed and directed the original soundtrack.
The voices of Stefan Godin and Lucienne Kahn complete the credits.
Released in 2007, Le tueur de Montmartre, which received no official aid, is a production entirely financed by Louis XVI (the sale of a commode enabled its production...).
The film, presented in numerous international festivals, won 4
Grand Prix
.
Available in VOD on Arte.fr
(For further details, please consult the filmography)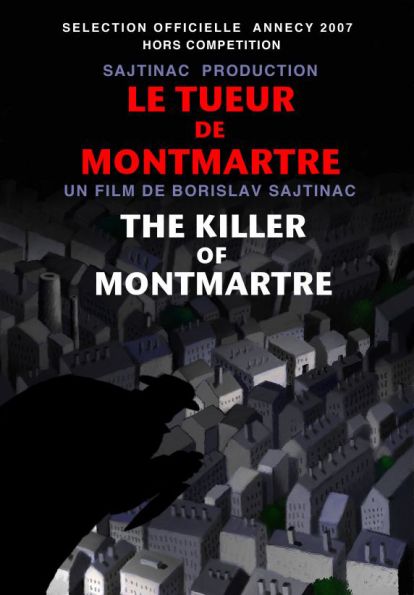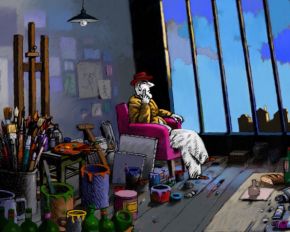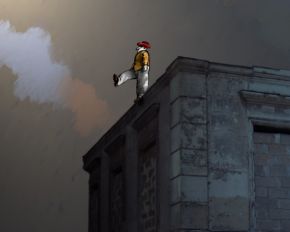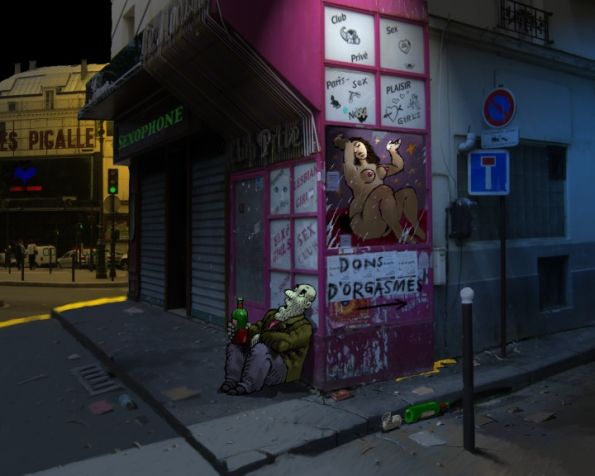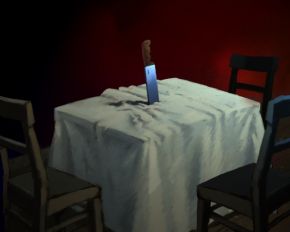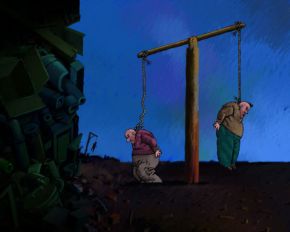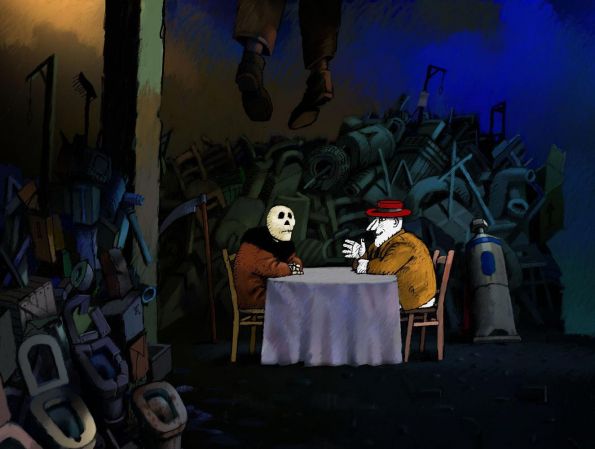 Music © Renaud Barbier
Partager / share